"V/H/S/2" (2013, Simon Barrett, Adam Wingard, Eduardo Sánchez, Gregg Hale, Timo Tjahjanto, Gareth Huw Evans & Jason Eisener, The Collective, Haxan Films, Magnet Releasing) is the sequel to the 2012 found footage film.
Similar to its predecessor, the film is an anthology of short horrors, all found footage, encased within one wrap-around horror story, which is also found footage. Whilst following the same equation, it manages to separate itself from the original.
As in most anthologies, and the original film, some of the stories are hit and miss, and some of the effect qualities vary from pretty schlocky to 'oooh, that was gross'. But on the whole, I really enjoyed this one over its predecessor and thought it held together much better as a film.
I'm not a fan of found footage at the best of times, finding it more likely to give me a migraine that the chills, but V/H/S/2 does well in the format. Some of the 'shorts' could have been doing with being a little shorter though, as they began to get a bit monotonous and Go Pro cameras will probably enjoy all this advertising.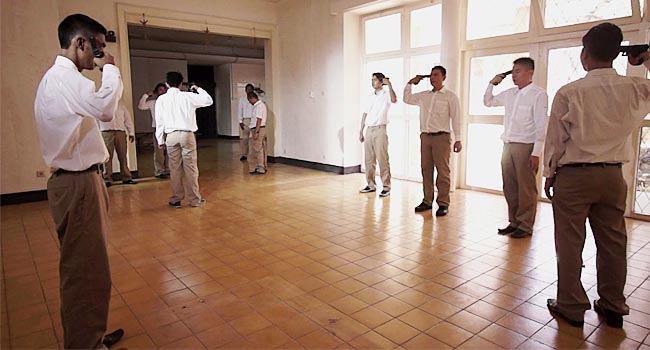 [Image: Magnet Releasing]
Hani